Owners Dream
Richard and Ray were seeking a private haven of peace and comfort with all the convenience of an inner-city lifestyle that would also easily fit the template of a standard family home. When the council refused their demolition application, the couple approached PlaceMate to assess the property's potential for renovation.
Site Condition
The original workers cottage was roughly made and raw but still fairly intact despite decades of tenants. The small lot was in a flood zone, rising from a busy road, facing south over a park and included a mysterious old pipe running across the middle of the block. One side of the cottage was so close to the boundary, its window hoods encroached on the neighbours' property, while the other side fit a driveway. Add to that a series of fibro built-ins and rear verandahs that became progressively lower. You couldn't see much of the rising north-facing back yard or use it. The house was not insulated. It was hot, pokey and dark with no outlook.
Design Solution
The original cottage remains in precisely the same position, to avoid triggering complex town planning and Building Code approvals. The back verandahs and fibro were demolished, then dug in flat from the kerb for parking. The original cottage is now a two-bedroom guest zone. Behind it, a second "two-storey Queenslander" replicates the cottage roof and details. The old driveway is now a staircase and access path to the middle of the house. Internally, open stairs mark the transition between old and new. The open plan living area opens to the guest sitting room in front, and to a terrace and courtyard at the back. On both new levels views extend right through the back fence to Moreton Bay figs in the park opposite. It feels much larger than its floor area. Big corner doors at the top of the stairs slide back to an indoor-outdoor verandah with outlook across the park. The owners' bedroom, ensuite, study and back verandah have glimpses across rooftops to the city, trees and hills beyond. It is light, airy and catches every breeze. The builders' craftsmanship is evident in every detail.
Jan has a great eye for detail. Her plans are very comprehensive and she thoughtfully considers every aspect of how her clients will live within the space she designs for them. She specialises in period homes and homes with character.
Manley Homes
Manley Homes
Our experience with Placemate Architects was outstanding. They did three
things we appreciated, and nothing we didn't.
They focused on understanding our needs and what we wanted.
They, Jan specifically, consistently generated creative design options to
assist in the extraordinary number of decisions that need to be made from
the very big to the very small.
And they matched us with exactly the right builder, the excellent Harris
Constructions.
Our decision to work with Placemate Architects meant we got what we wanted,
on time and on budget.
Stephen and Lynne Day
New
My favourite real estate agent said "Your renovations are fabulous, I still think you have best designed kitchen" I must say I agree with her. I do love my little place and my beautiful kitchen makes me happy every day.
Jenny Doust
Ashgrove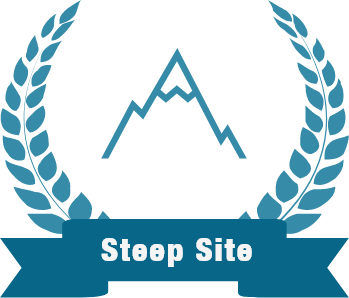 Best use of a steep site
PlaceMate designs topped the state at the Queensland Master Builders Association Housing & Construction Awards for best use of a sloping site over $250,000 for two contemporary townhouses built on a 500sqm site that dropped 10 meters from a busy road. All four bedrooms and living areas captured the city views.
Best renovation $250-$500,000
PlaceMate designs took home the prize at the Queensland Master Builders Association Housing & Construction Awards for the best renovation $250,000 – $500,000 for a 1910 cast concrete Californian bungalow-style house in Indooroopilly. The winning design unified alterations undertaken in the 50s, 70s and 80s and added a new wing.
Recognised in The Courier-Mail
PlaceMate's skills were recognised in The Courier-Mail in January 2016 for our transformation of a Shorncliffe residence originally built around 1910.

Registered with Board of Architects Queensland

Registration Number 2457
Placemate Architects works with successful and innovative clients. Together we achieve significant and lasting transformations of cities, houses and landscapes.