Graceville – 2011 flood makeover
Owners Dream
A three-bedroom home, five metres high and flowing effortlessly down to the in-ground pool, that would allow them to adapt to future floods and ensure that they would never be homeless again. A Queenslander from the street, but inside, a contemporary home, full of light and air.
Site Condition
This 1950's post-war cottage had been altered three times before it was flooded to above-door height. The original rooms were small and dark, with little connection to the outdoors. It looked nondescript from the street, but had perfect north aspect out the back, overlooking the pool.
Design Solution
Locate the whole house at the top level, so the family could live there after the next flood. Change window and door positions to create view and breeze lines. Locate garage, laundry and stairs 1.5 metres above ground and design each to be either water blasted or replaced cheaply. The open stairwell and double height deck beside the pool creates vertical flow and unifies the levels. A heavy-duty driveway deck, new front roof and verandah grounds the height of the house.
Builders build, tradies trade, but the architect has the vision and ideas. Thanks Jan for your wonderful suggestions.
Stephen Stone
Owner
Our experience with Placemate Architects was outstanding. They did three
things we appreciated, and nothing we didn't.
They focused on understanding our needs and what we wanted.
They, Jan specifically, consistently generated creative design options to
assist in the extraordinary number of decisions that need to be made from
the very big to the very small.
And they matched us with exactly the right builder, the excellent Harris
Constructions.
Our decision to work with Placemate Architects meant we got what we wanted,
on time and on budget.
Stephen and Lynne Day
New
Jan has a great eye for detail. Her plans are very comprehensive and she thoughtfully considers every aspect of how her clients will live within the space she designs for them. She specialises in period homes and homes with character.
Manley Homes
Manley Homes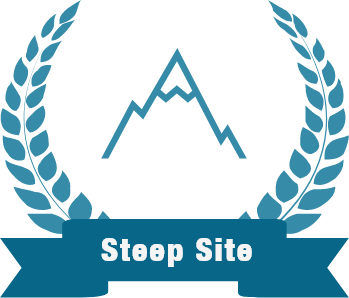 Best use of a steep site
PlaceMate designs topped the state at the Queensland Master Builders Association Housing & Construction Awards for best use of a sloping site over $250,000 for two contemporary townhouses built on a 500sqm site that dropped 10 meters from a busy road. All four bedrooms and living areas captured the city views.
Best renovation $250-$500,000
PlaceMate designs took home the prize at the Queensland Master Builders Association Housing & Construction Awards for the best renovation $250,000 – $500,000 for a 1910 cast concrete Californian bungalow-style house in Indooroopilly. The winning design unified alterations undertaken in the 50s, 70s and 80s and added a new wing.
Recognised in The Courier-Mail
PlaceMate's skills were recognised in The Courier-Mail in January 2016 for our transformation of a Shorncliffe residence originally built around 1910.

Registered with Board of Architects Queensland

Registration Number 2457
Placemate Architects works with successful and innovative clients. Together we achieve significant and lasting transformations of cities, houses and landscapes.