Shorncliffe – 1910 transformation
Owners Dream
To create a serene sanctuary for effortless living and discrete entertaining, and build underneath without raising the house, avoiding the need for town planning and heritage permissions.
Site Condition
Previously a holiday home for a Brisbane lord mayor, few Art Nouveau details remained following this 1940s conversion into four poky flats. The original house rested on a water table and termites had rotted the timber from underneath. Inside, cracked aluminium windows obscured panoramic views of Moreton Bay to the east and western views to Taylor Range were lost in the oppressive heat generated by a corrugated iron roof. Add to all that the presence of very close neighbours. 
Design Solution
Pare everything back and get out of the way. Frame beautiful views and turn ugly ones into light. Reduce visual clutter to create more flow and space. Transform semi-underground bedrooms into a light, airy garden rooms.
We knew we only had one chance to get the look and the acoustics right and the room also needed to work if we ever sold the home.PlaceMate took into account not just the acoustics, but also the aesthetics of the room. We are delighted with their work
Greg & Trish Elgar
Brisbane
My favourite real estate agent said "Your renovations are fabulous, I still think you have best designed kitchen" I must say I agree with her. I do love my little place and my beautiful kitchen makes me happy every day.
Jenny Doust
Ashgrove
I have been working with Jan on small and large projects for over 15 years. These ranged from small extensions to very complex projects, one which was awarded the Master Builders best renovation over 250 k and the quality and workmanship award. Working with Jan has always been a pleasure, and despite whatever difficulties a large renovation throws your way, Jan always displays the ability to work though it, providing the best result and a pleasurable working relationship. Jan's designs are practical, efficient and work for the needs of the client. I can speak for this as Jan designed my home in Camp Hill.
Stewart Harris
Builder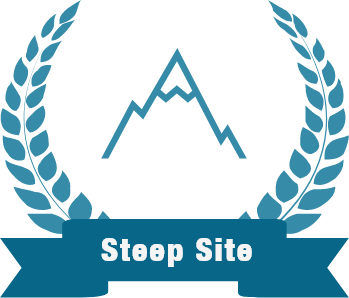 Best use of a steep site
PlaceMate designs topped the state at the Queensland Master Builders Association Housing & Construction Awards for best use of a sloping site over $250,000 for two contemporary townhouses built on a 500sqm site that dropped 10 meters from a busy road. All four bedrooms and living areas captured the city views.
Best renovation $250-$500,000
PlaceMate designs took home the prize at the Queensland Master Builders Association Housing & Construction Awards for the best renovation $250,000 – $500,000 for a 1910 cast concrete Californian bungalow-style house in Indooroopilly. The winning design unified alterations undertaken in the 50s, 70s and 80s and added a new wing.
Recognised in The Courier-Mail
PlaceMate's skills were recognised in The Courier-Mail in January 2016 for our transformation of a Shorncliffe residence originally built around 1910.

Registered with Board of Architects Queensland

Registration Number 2457
Placemate Architects works with successful and innovative clients. Together we achieve significant and lasting transformations of cities, houses and landscapes.